IT'S NICE TO MEET YOU
Hey, I'm Cailin.
I'm a professional photographer who will take your personal and business images from average to awesome.
Let's work together to create unforgettable images that leave a lasting impression.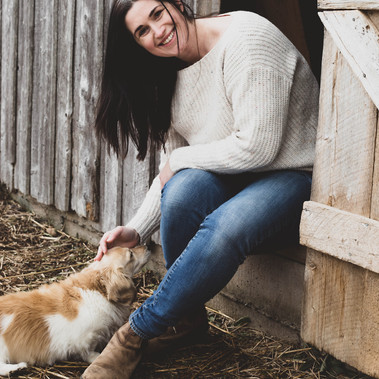 A little more about me
I grew up in Ontario on a horse farm, after moving out and travelling the world I decided to finally settle down on the East Coast. I now have my own little farm located in St. Margaret's Bay. We currently only have chickens but once I figure out how to build fencing, we'll add some goats too! I'll be hosting more and more photo sessions at the farm as it is slowly brought back to life.
I love taking pictures of people, it brings me so much joy to capture your special moments. I now have two kids of my own and I truly understand the need for a photographer who is fast, fun, relaxed and can think on their feet really fast! I pride myself on being able to take great photos anywhere anytime. Get in touch for rates or just to say hi, I would love to hear from you.
You can drop me a line below or reach me anytime at 902 225 1878
What I offer
I'm a portrait photography specializing in weddings, families, equine and branding images. For more information on pricing, click here
How I got here
With over 15 years of experience, with a BFA majoring in photography from NSCAD and an advanced diploma from Sheridan College, I have the know how to make your moments truly special
Where I'm located
Located just outside of Halifax in the gorgeous St. Margaret's Bay area, I am a passionate photographer who is so excited to be able to capture your life's moments